Stars we have said goodbye to in 2017
The entertainment world lost many famous faces in 2017, including TV veteran Sir Bruce Forsyth and James Bond star Sir Roger Moore, as well as US rock stars Chester Bennington and Chris Cornell, and veteran TV presenter Keith Chegwin.
Here are the stars we have said goodbye to over the last 12 months.
:: Peter Sarstedt
British singer-songwriter Sarstedt died aged 75 on January 8.
Best known for the 1969 number one hit Where Do You Go To My Lovely, his family announced that he died after a six-year battle with progressive supranuclear palsy.
:: Miguel Ferrer
The American actor known for films including RoboCop and Traffic died of throat cancer on January 19. He was 61.
:: Gorden Kaye
'Allo 'Allo! star Kaye died on January 23.
The actor played cafe owner Rene Artois in the show set in Nazi-occupied France during the Second World War. He was 75.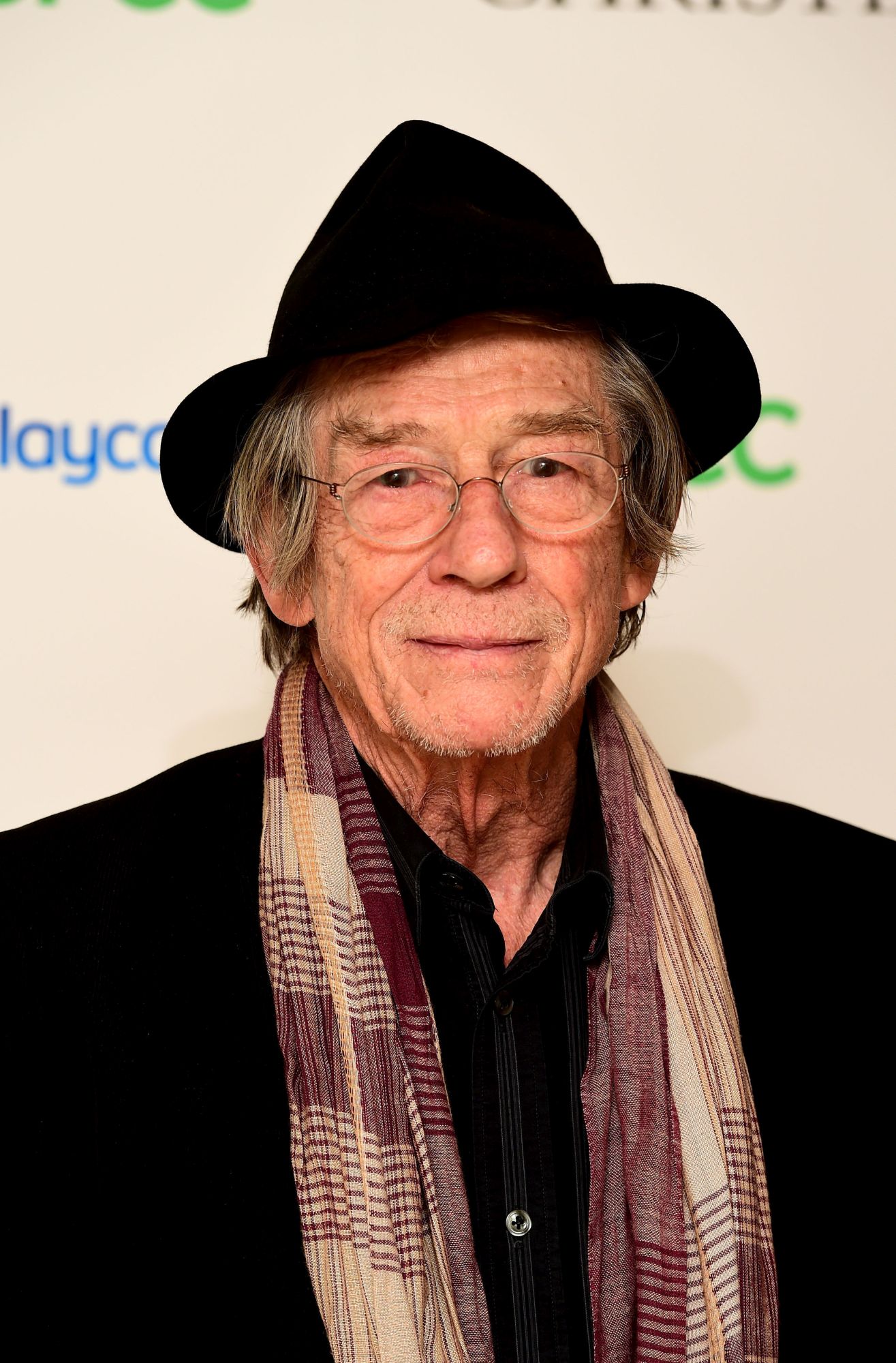 Sir John Hurt ( Ian West/PA)
:: Sir John Hurt
Sir John died on January 25 at the age of 77, after a battle with pancreatic cancer.
The Oscar-nominated star was well known for roles including Quentin Crisp in The Naked Civil Servant, the title role in The Elephant Man and wand merchant Mr Ollivander in the Harry Potter films.
:: Mary Tyler Moore
US actress Moore died on January 25 at the age of 80.
The Emmy-winning star was hailed as having paved the way for women in entertainment with her Mary Tyler Moore Show.
:: Geoff Nicholls
Black Sabbath keyboardist Nicholls died from cancer on January 28 aged 68.
:: John Wetton
The lead singer and bassist for progressive rock supergroup Asia died on January 31 aged 67, following a long battle with cancer.
:: Richard Hatch
Battlestar Galactica actor Hatch died on February 7 aged 71, after battling pancreatic cancer.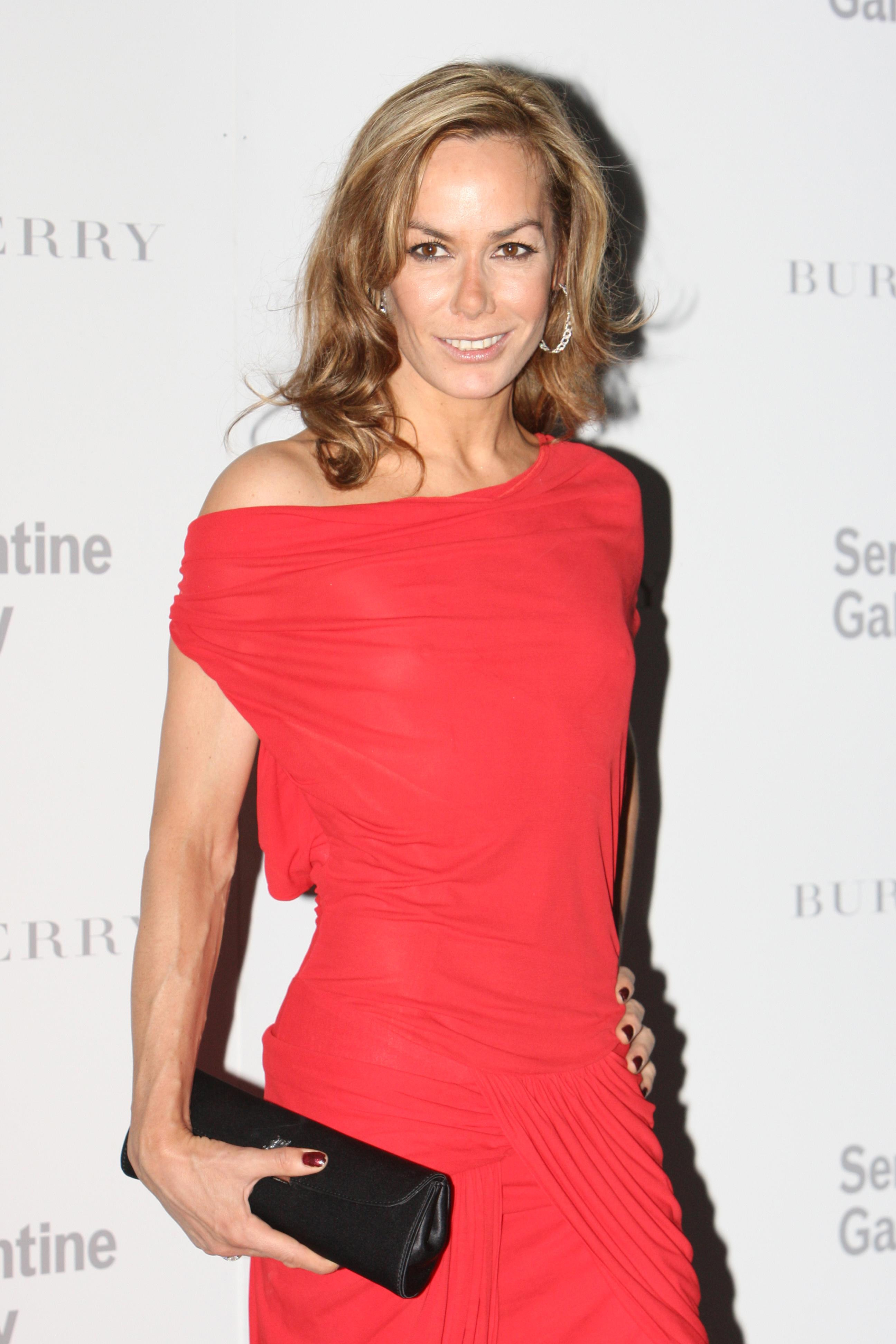 Tara Palmer-Tomkinson (Chris Radburn/PA)
:: Tara Palmer-Tomkinson
Former "It girl" Palmer-Tomkinson was found dead in her west London flat on February 8.
It was later determined that the socialite died from a perforated ulcer. She was 45.
:: Sara Coward
The Archers actress died of cancer aged 69 on February 12.
Coward had played Caroline Sterling for almost 40 years.
:: Al Jarreau
Grammy-winning jazz singer Jarreau died on February 12 in a Los Angeles hospital aged 76, just days after announcing his retirement from touring due to exhaustion.
:: Peter Skellern
Singer, composer and pianist Skellern died aged 69 on February 17, following a battle with brain cancer.
:: Warren Frost
Twin Peaks actor Frost died on February 17 at the age of 91, after a lengthy illness.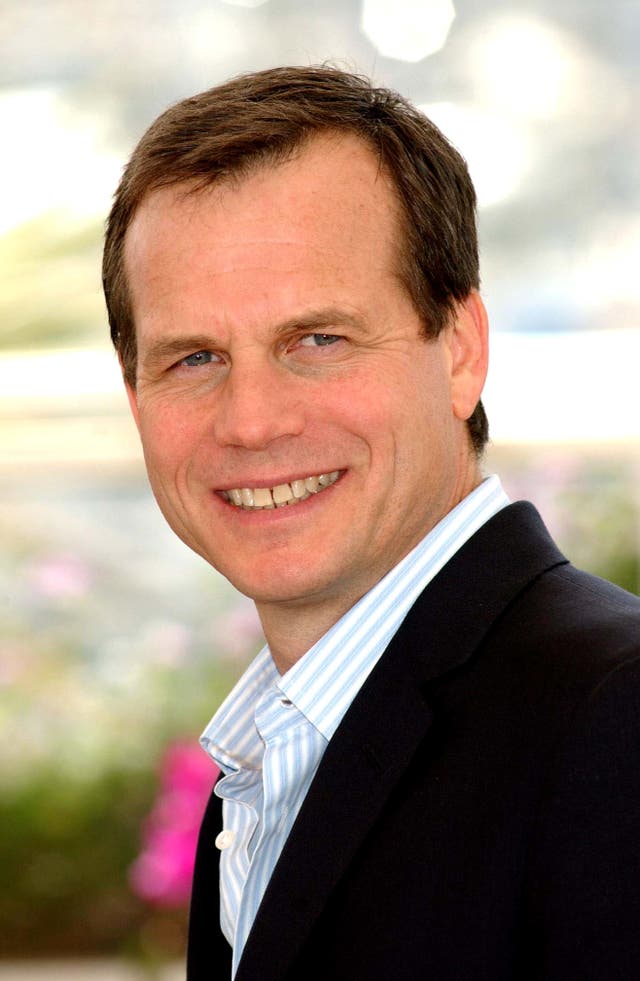 Bill Paxton (PA)
:: Bill Paxton
Apollo 13 star Paxton died aged 61 on February 25, after complications following surgery.
Paxton was also known for films such as True Lies, Aliens and Twister, in which he played a storm chaser.
Real-life storm chasers in the US paid tribute to the actor by spelling out his initials using GPS co-ordinates on a map depicting the heart of Tornado Alley.
:: Tommy Page
Former US pop star Page was 46 when he died on March 4 in an apparent suicide.
Page enjoyed a successful pop career in the late 80s and early 90s, reaching number one in the US with I'll Be Your Everything, and later became a record company executive.
:: Joni Sledge
Sledge, a member of American family vocal group Sister Sledge, died of natural causes on March 10. She was 60.
:: John Forgeham
Footballers' Wives star John Forgeham died on March 10 at the age of 75.
The actor was taken to hospital after falling from his bed and breaking his collarbone, but died later from internal bleeding.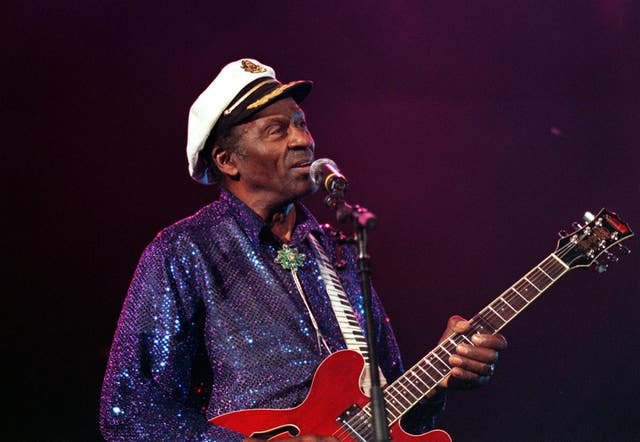 Chuck Berry (PA)
:: Chuck Berry
Former US president Barack Obama was among those to pay tribute when rock 'n' roll musician Berry died on March 18 aged 90, saying the singer and guitarist "rolled over everyone who came before him".
:: Don Rickles
Comedian and actor Rickles died on April 6 at the age of 90.
Rickles's film work included every Toy Story film, in which he voiced the character Mr Potato Head.
:: Tim Pigott-Smith
Actor Pigott-Smith died at the age of 70 on April 7.
The English actor was best known for his theatre work both in the West End and on Broadway, and received an OBE for services to drama shortly before he died.
:: Brian Matthew
BBC Radio 2 broadcaster Brian Matthew died at the age of 88 on April 8.
Matthew, who was once dubbed Britain's oldest DJ, was wrongly reported as having died four days earlier by the BBC, who later clarified that he was critically ill.
:: Clifton James
James, 96, died due to complications from diabetes on April 15.
The actor's long list of roles included the swaggering, tobacco-spitting Louisiana Sheriff JW Pepper in two James Bond films.
:: Erin Moran
Moran, who played Joanie Cunningham in the sitcoms Happy Days and Joanie Loves Chachi, died on April 22 at the age of 56.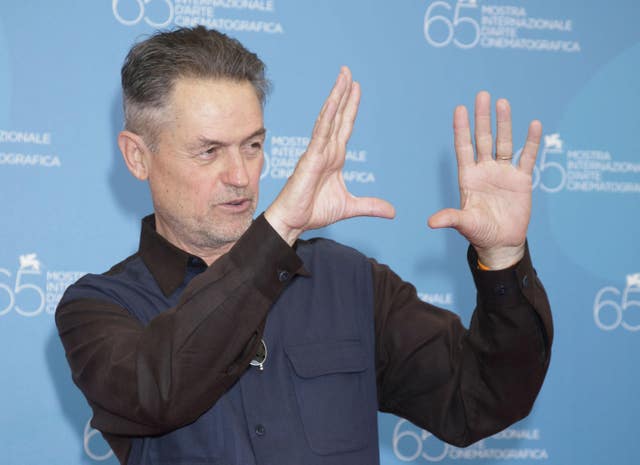 Jonathan Demme (Yui Mok/PA)
:: Jonathan Demme
Oscar-winning director Demme died on April 26.
The 73-year-old filmmaker, who won an Academy Award for The Silence Of The Lambs in 1991, had been battling oesophageal cancer.
:: Moray Watson
Catherine Zeta-Jones led the tributes when her co-star from The Darling Buds Of May died on May 2 after a short illness.
The actress said the 88-year-old was "a true gentleman".
:: Robert Miles
The DJ, famous for his huge dance anthem Children, lost his fight with cancer on May 9 aged 47.
:: Michael Parks
Kill Bill and Twin Peaks actor Parks died on May 9 at the age of 77.
:: Geoffrey Bayldon
The Catweazle actor, 93, died on May 10.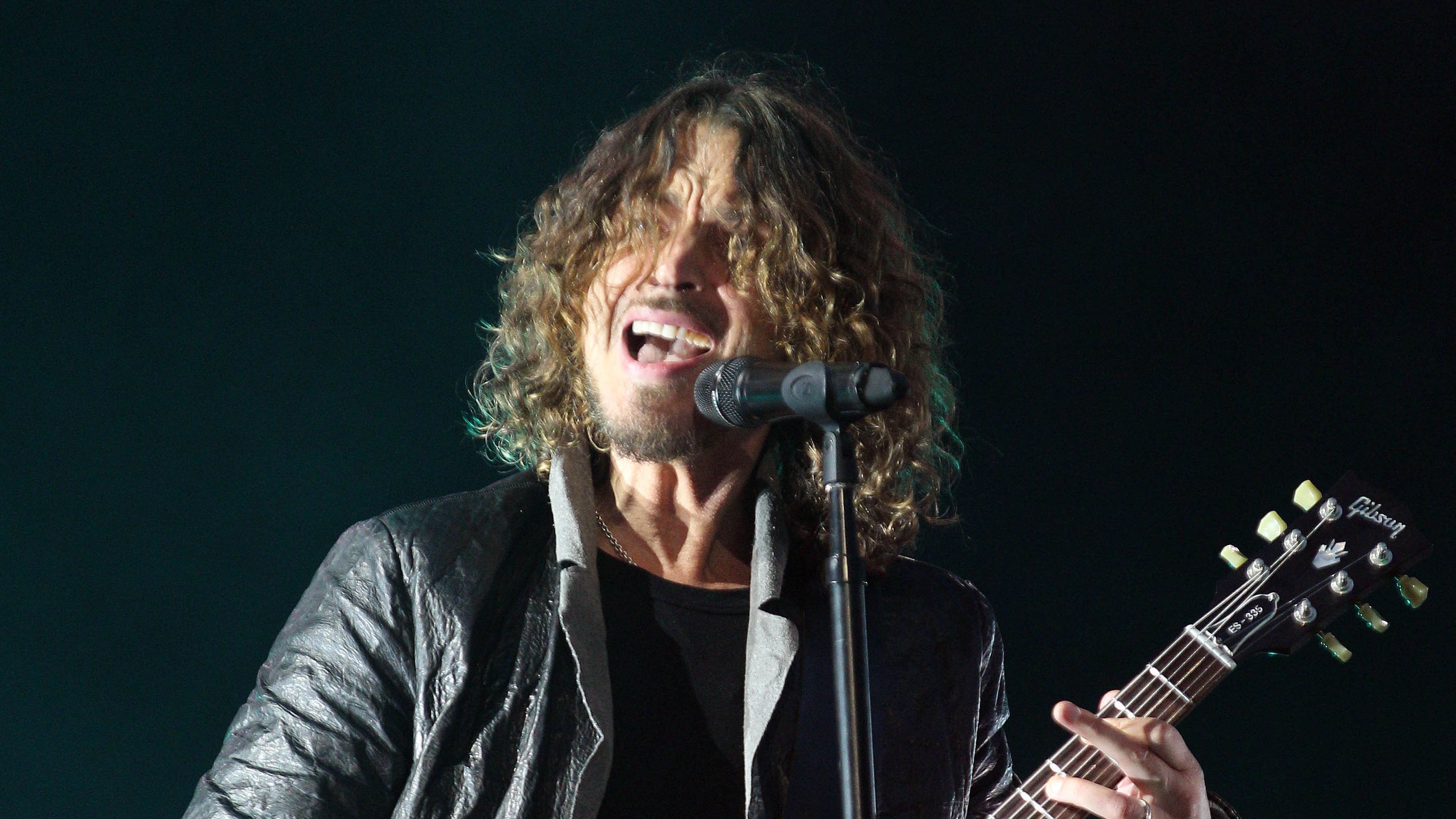 Chris Cornell (Lewis Whyld/PA)
:: Chris Cornell
Brad Pitt, Dave Grohl and Pharrell were among those who attended the funeral of the Soundgarden singer, who committed suicide on May 18 aged 52.
:: Gregg Allman
Rock legend Allman, who was once married to singer Cher, died aged 69 on May 27.
:: John Noakes
Former Blue Peter host Noakes had been suffering from Alzheimer's when he died on May 28 aged 83.
His family said they hoped Noakes would be remembered for "his many escapades with his faithful companion Shep" during his time on the TV show.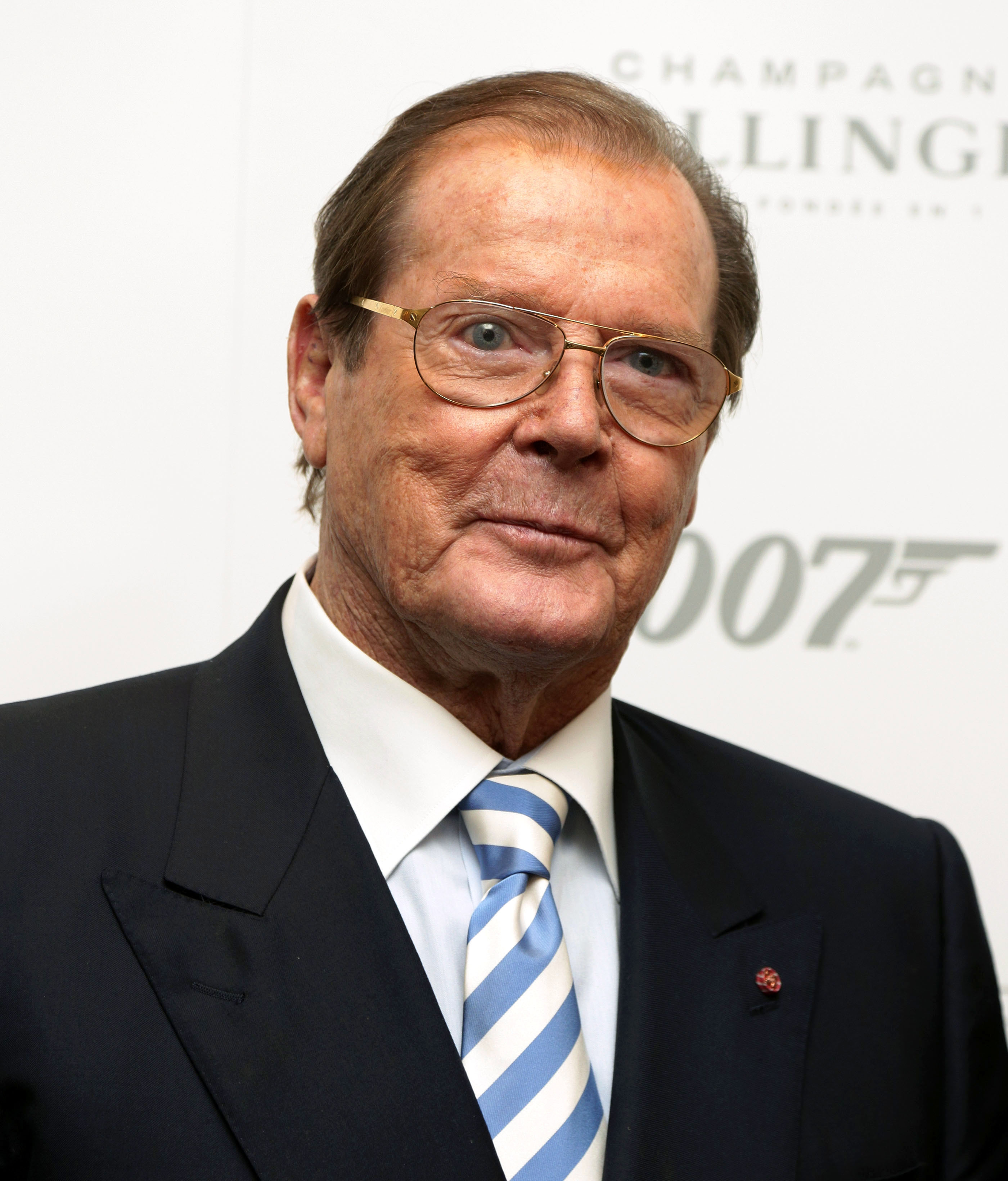 Sir Roger Moore (Yui Mok/PA)
:: Sir Roger Moore
The former James Bond star died in Switzerland on May 23 after a short battle with cancer.
Sir Roger, 89, was the longest-serving actor to play the womanising MI6 agent, having portrayed 007 in seven films.
:: Roy Barraclough
Former Coronation Street star Barraclough died on June 1 after a short illness.
A star on stage and screen, Barraclough was famous for his role as Alec Gilroy in the ITV soap.
:: Peter Sallis
Last Of The Summer Wine actor Sallis, who was also famous as the voice of Wallace in Wallace And Gromit, died on June 2. He was 96.
:: Andy Cunningham
Cunningham, who was best known as the creator and star of children's TV show Bodger And Badger, died on June 5 aged 67.
:: Adam West
The Bat-Signal shone over Los Angeles in tribute, after Batman star West died on June 9 aged 88.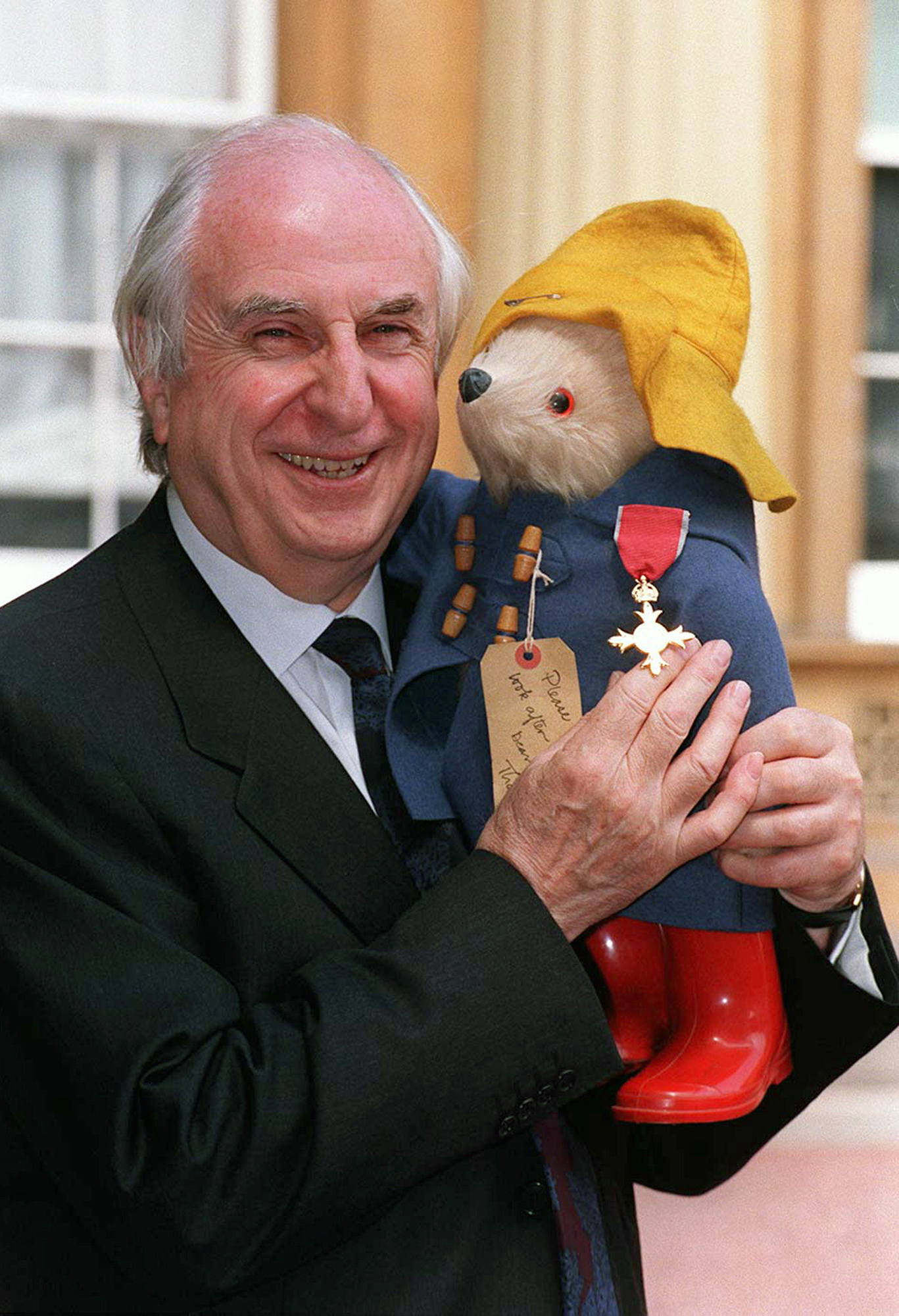 Michael Bond (PA)
:: Michael Bond
The creator of Paddington Bear died on June 27, after a short illness, aged 91.
:: Barry Norman
Film critic Norman died on June 30 aged 83.
The journalist and former BBC presenter passed away in his sleep.
:: Carol Lee Scott
Children's television actress Carol Lee Scott, best known as Grotbags the witch, died aged 74 on July 4.
:: Martin Landau
Oscar-winning actor Landau died on July 15, shortly after celebrating his 89th birthday.
The Ed Wood actor died of "unexpected complications" during a brief spell in hospital.
:: George A Romero
The Night Of The Living Dead director died at the age of 77 on July 16 after a brief battle with lung cancer.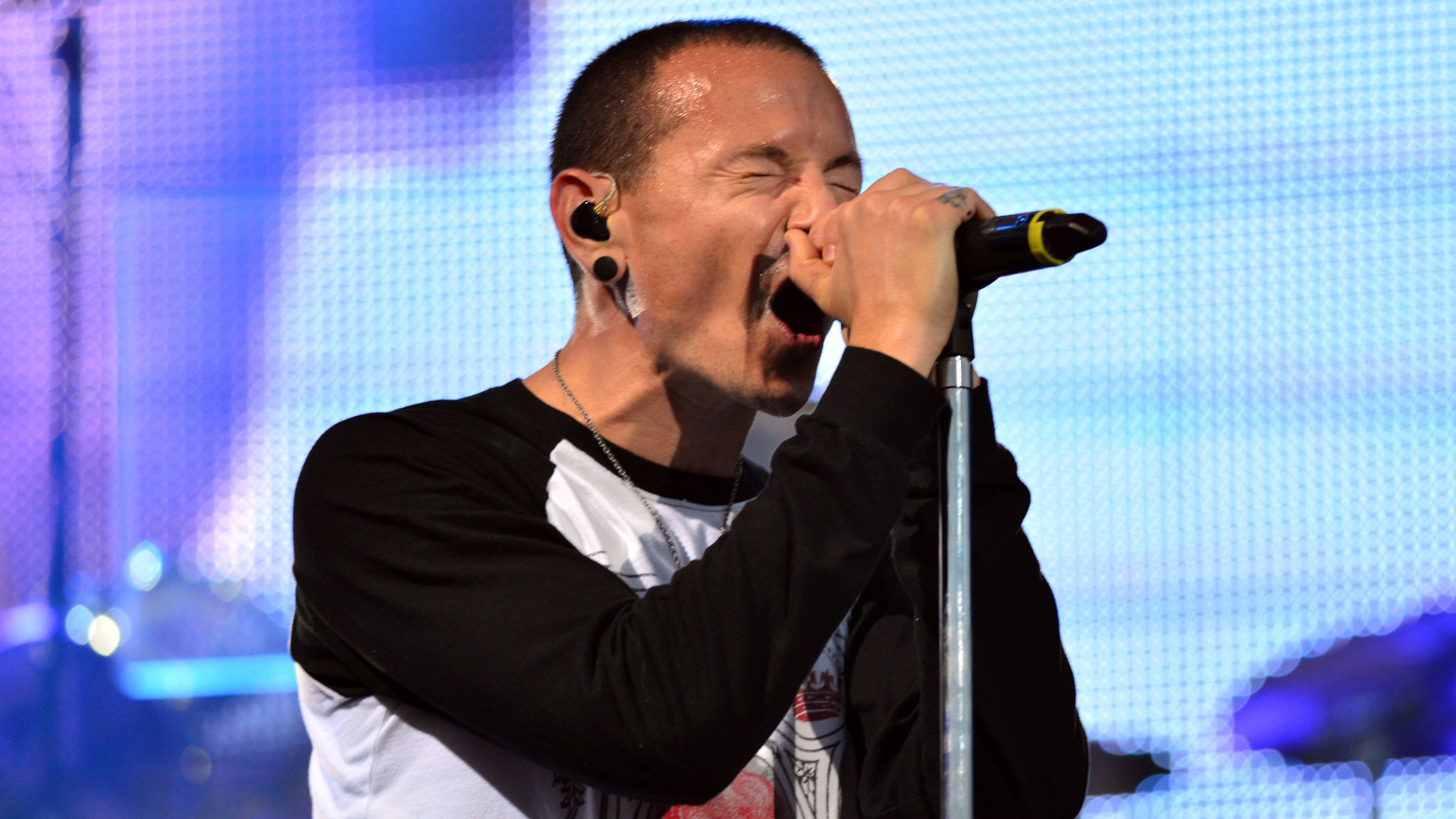 Chester Bennington (PA)
:: Chester Bennington
The Linkin Park rocker was found dead in his home near Los Angeles on July 20, with his death ruled a suicide. The singer was 41.
:: John Heard
The US actor, whose films include Home Alone, Big and Beaches, died on July 21 at the age of 71.
:: Deborah Watling
Deborah Watling, who played a companion in Doctor Who, died aged 69 on July 21.
The actress was best known for playing Victoria Waterfield opposite Patrick Troughton in the popular sci-fi series between 1967 and 1968.
:: Sam Shepard
The US playwright and actor, 73, died on July 27 from complications of amyotrophic lateral sclerosis (ALS).
:: Robert Hardy
Harry Potter actor Robert Hardy died aged 91 on August 3.
The star, whose career in stage, television and film spanned more than 70 years, was best known for playing Minister for Magic Cornelius Fudge in the hit movies about the boy wizard.
:: Glen Campbell
Campbell, the country singer known for his hit Rhinestone Cowboy, died aged 81 on August 8 following a battle with Alzheimer's disease.
:: Sonny Landham
The action movie actor who co-starred in Predator and 48 Hrs died from congestive heart failure at the age of 76 on August 17.
Sir Bruce Forsyth (BBC/Guy Levy)
:: Sir Bruce Forsyth
Tributes flooded in after the television legend died on August 18.
Sir Bruce, who was 89, was hailed as "the king of entertainment" by many fans after his death.
Former colleagues, including Sir Bruce's Strictly Come Dancing co-star Tess Daly, said they were "heartbroken" to hear he had passed away.
:: Jerry Lewis
US comedian Jerry Lewis, who found fame in a lucrative partnership with Dean Martin, died on August 20 at 91.
The star, who started his career in his parents' vaudeville act at the age of five, died of natural causes.
:: Jay Thomas
Radio talk show host and actor Thomas died on August 24 after fighting cancer. He was 69.
:: Walter Becker
Steely Dan co-founder Becker, 67, died on September 3. The guitarist and bassist had been battling cancer.
:: William G Stewart
Former Fifteen To One presenter Stewart died at the age of 84 on September 21 after a brief illness.
:: Charles Bradley
American singer Bradley passed away on September 23 after battling stomach cancer. He was 68.
Liz Dawn (PA)
:: Liz Dawn
The creators of Coronation Street made a touching tribute to Dawn by dedicating an episode to her memory after she died on September 25 aged 77.
The actress played Vera Duckworth for 34 years on the ITV soap.
After being diagnosed with emphysema, Dawn was written out of the soap in 2008 when Vera died in her sleep.
:: Hugh Hefner
Playboy founder Hefner died of natural causes on September 27 aged 91.
The magazine posted a photo in black and white of its creator, accompanied by one of his quotes that read: "Life is too short to be living somebody else's dream."
:: Tom Petty
The US singer died on October 2 after suffering a cardiac arrest at home. The rock star was known for hits such as Free Fallin', Refugee and American Girl. He was 66.
:: Sean Hughes
Hughes's management confirmed that the Irish stand-up comedian and actor had died on October 16.
The Never Mind The Buzzcock star's final tweet was shared on October 8, in which the 51-year-old said he was "in hospital".
:: Roy Dotrice
The veteran actor, known for his role as Leopold Mozart in Oscar-winning film Amadeus, died aged 94 October 16.
:: Rosemary Leach
Stage and screen actress Leach died on October 21 after a short illness.
Leach, who was best known for the films A Room With A View and That'll Be The Day, was 81.
:: Robert Guillaume
Former Benson actor Guillaume died aged 89 on October 24.
:: Fats Domino
The rock 'n' roll pioneer whose steady, pounding piano and easy baritone helped change popular music died on October 24.
Domino, who was 89, had sold more than 110 million records.
:: Brad Bufanda
The actor, who was best known for starring in US teen series Veronica Mars, was 34 when he died on November 1 after committing suicide.
:: Antonio Carluccio
The TV chef and restaurateur, dubbed the godfather of Italian gastronomy, died after a fall at his home on November 8. He was 80.
:: Keith Barron
Former Duty Free star Barron died on November 15 aged 83, after a short illness.
:: Malcolm Young
AC/DC guitarist Young passed away at the age of 64 on November 18.
In 2014 it was announced that the Scottish-born founding member was suffering from dementia and would not be playing with the rock band any more.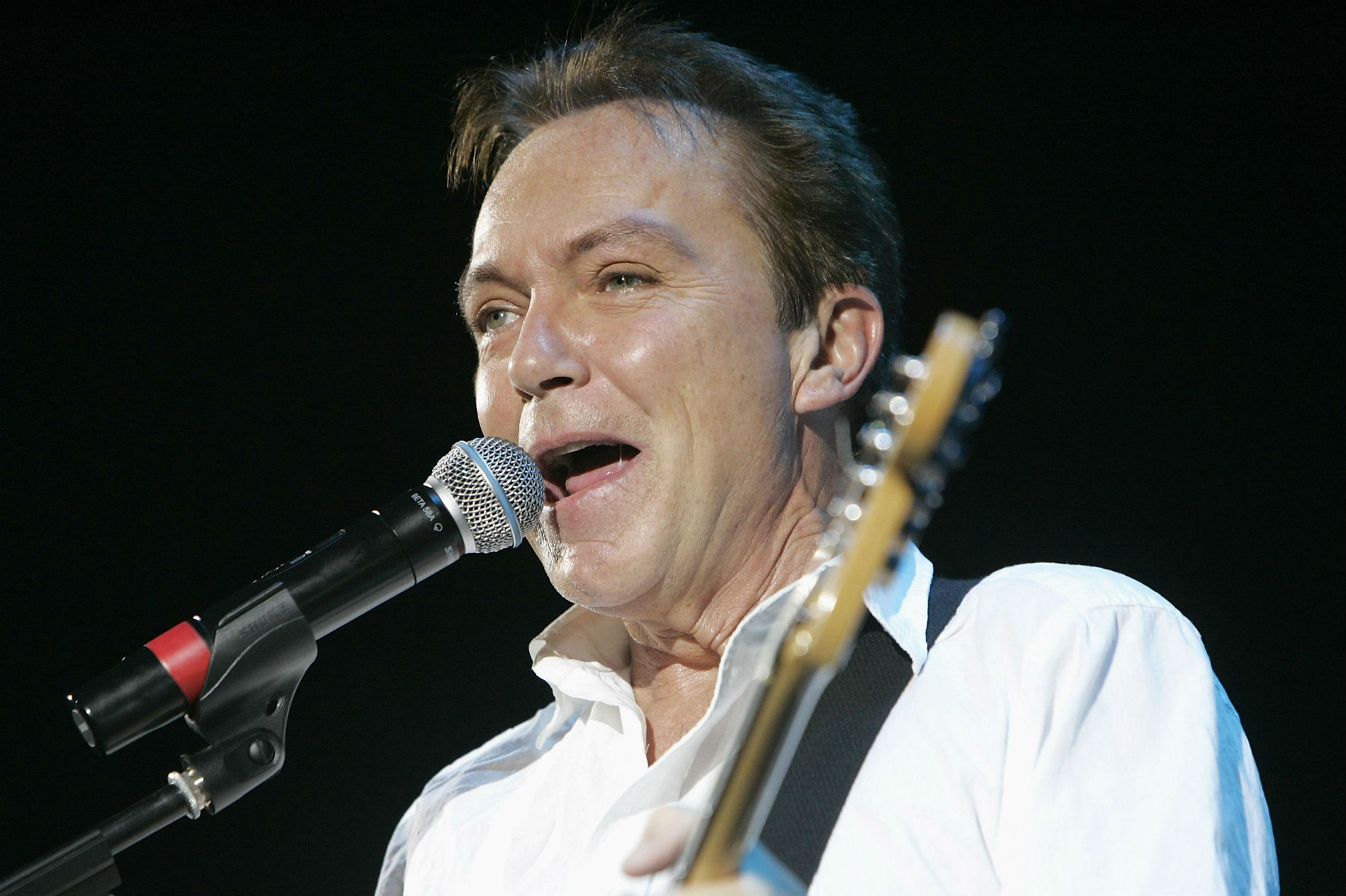 David Cassidy (PA)
:: David Cassidy
Seventies heartthrob Cassidy died on November 21 days after being admitted to hospital.
The star, who shot to fame in the sitcom The Partridge Family, was said to have been in need of a liver transplant when he was rushed to hospital.
Cassidy, 67, also revealed he was battling dementia earlier this year.
:: Rodney Bewes
The Likely Lads actor Bewes died on November 21, just a few days before his 80th birthday.
:: Rance Howard
The Hollywood actor's death was announced by his son, director Ron Howard, on November 25. The veteran screen star, who had acted in more than 250 roles, died aged 89.
:: Christine Keeler
Keeler, the former showgirl at the heart of the Profumo affair, died on December 4 aged 75.
Keeler had suffered from a lung disease for the last few years.
:: Johnny Hallyday
French rock star and music icon Hallyday died on December 6 at the age of 74, following a battle with lung cancer.
He was honoured with an extravagant funeral procession down Paris's Champs-Elysees Avenue, a presidential speech and a televised church ceremony.
:: Keith Chegwin
Chegwin died on December 11 aged 60, after battling a progressive lung condition.
The star, known as Cheggers, started his career as an actor but became a household name as a TV presenter of shows such as Multi-Coloured Swap Shop, Cheggers Plays Pop and Saturday Superstore.