Richard Gere weds
Actor Richard Gere has said he is the "happiest man in the universe" after marrying his third wife Alejandra Silva in April.
The Pretty Woman star, 68, tied the knot with the Spanish activist, 35, in an Indian-inspired ceremony at Gere's ranch outside of New York.
The couple arrived together at the ceremony in a tuk-tuk.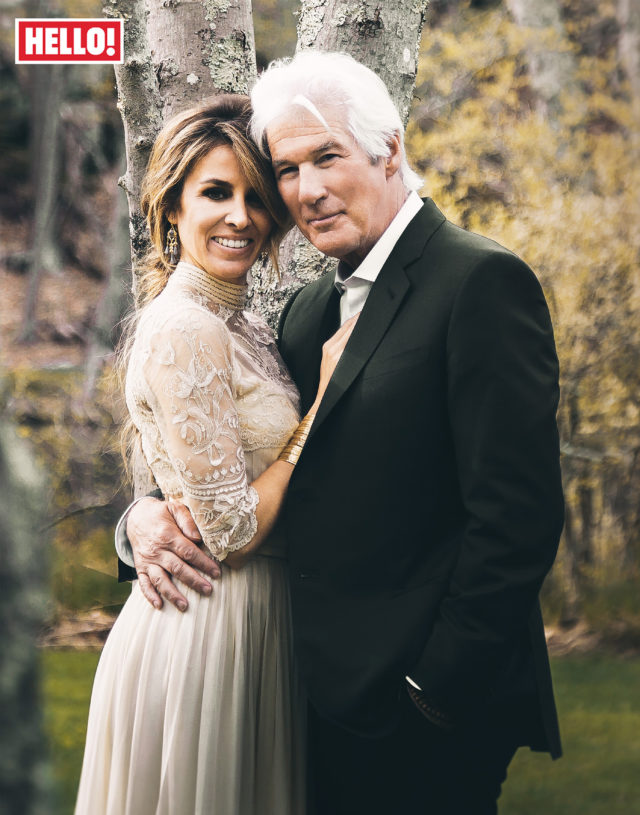 Richard Gere and Alejandra Silva on their wedding day in April. (HELLO! magazine)
In an interview with Hello! magazine, Gere said: "I'm the happiest man in the universe.
"How could I not be? I'm married to a beautiful woman who is smart, sensitive, committed to helping people, who's fun, patient, who knows how to forgive, who's a great cook – and who makes the best salads in the world!
"Alejandra meditates, she's a vegetarian, a great mother, has the touch of an angel and she's also Spanish – the land of kings and queens, of Cervantes and Bunuel.  You can't get any better than that."
The couple met after the Hollywood star stayed at a hotel Silva's family owns in Positano in Italy in 2014.
Silva is an activist who runs a charity that aims to eradicate homelessness in Spain. Her foundation hosted a screening of Gere's film The Dinner in 2017.