Olivia Munn: Speaking up may cost my career
Olivia Munn has said if speaking up ruins her career she does not want it anyway, after she got a sex offender's scene cut from her film.
The US actress spoke out earlier this year after she discovered an actor in her film The Predator, Steven Wilder Striegel, was a registered sex offender, and it led to his scene being cut.
It was later reported that Munn, 38, was shunned by some of her Predator colleagues after speaking up.
"I'm not for sale," she told Cosmopolitan magazine. "If speaking up costs me my career, I don't want it anyway."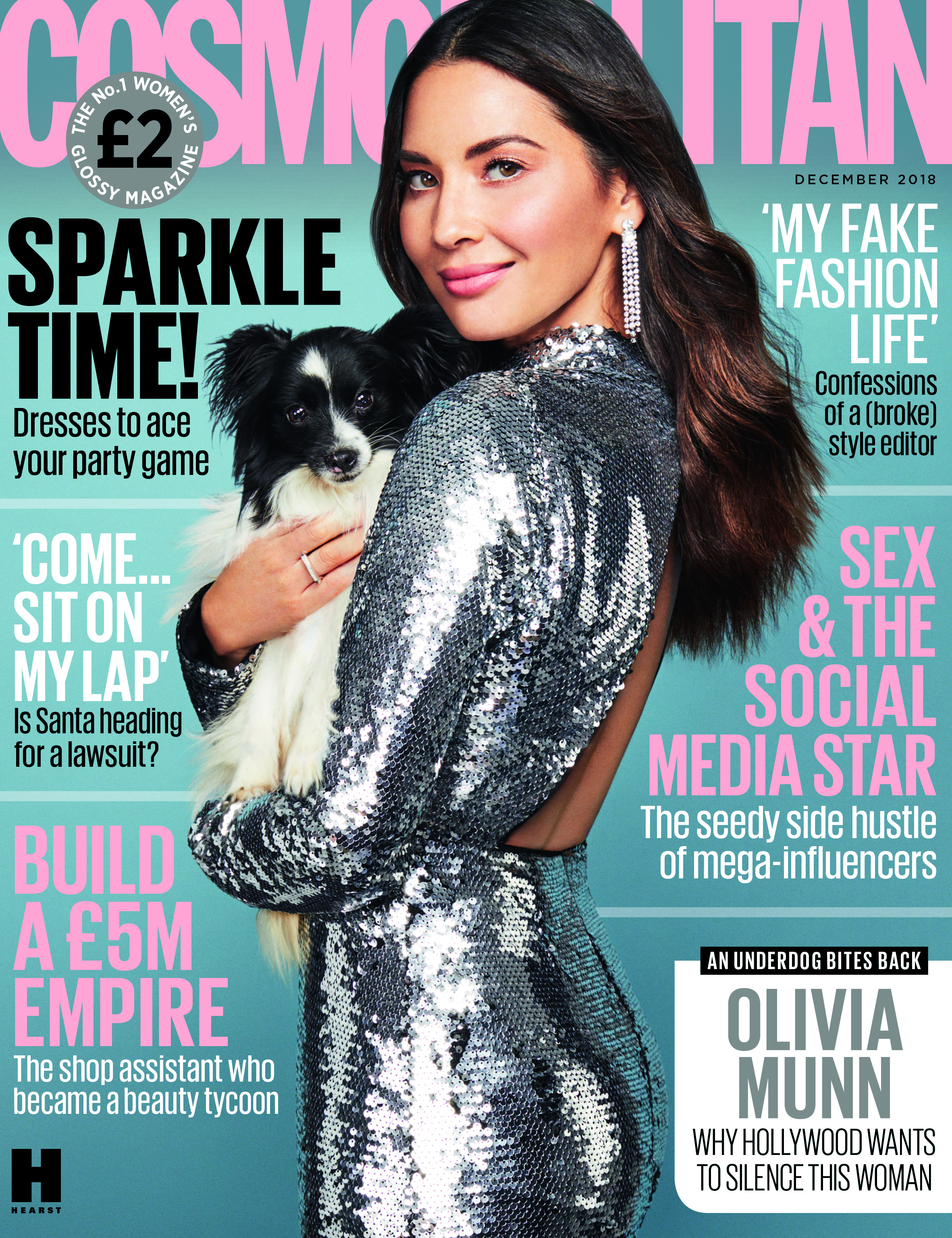 Olivia Munn on Cosmopolitan (Cosmopolitan / Rachell Smith)
Munn was one of six women who accused director Brett Ratner of sexual harassment, which he denies.
Speaking to the magazine about the #MeToo movement against harassment, she said: "I remember where I was when I heard that people were getting outraged about Weinstein and I thought, 'People care? They didn't used to care, nobody cared'.
"For so long, people turned a blind eye.
"When it hits their movie, their show, their bottom line – no one wants it to happen, but when it does happen, what do you do?
"Hollywood is really big on symbolism but crappy on change."
Olivia Munn in Cosmopolitan (Cosmopolitan / Rachell Smith)
Discussing advice she was given when it came to making an allegation against Ratner, she said: "The advice you're given is: their power trumps your power and right and wrong doesn't really come into play."
In 2010 Striegel pleaded guilty to attempting to entice a 14-year-old girl into a sexual relationship over the internet and served six months in jail.
The full interview with Munn appears in the December issue of Cosmopolitan, on sale on Wednesday.