Leaving Bond helps Boyle focus on Armistice Day
Danny Boyle says not making the next James Bond film has "certainly helped" with his latest project marking the centenary of Armistice Day.
The Slumdog Millionaire director is asking people to gather on beaches across the UK on November 11 and etch silhouettes in the sand "remembering the millions of lives lost or changed forever by the conflict".
Details were announced after Boyle dropped out of directing the next Bond film, starring Daniel Craig, blaming "creative differences".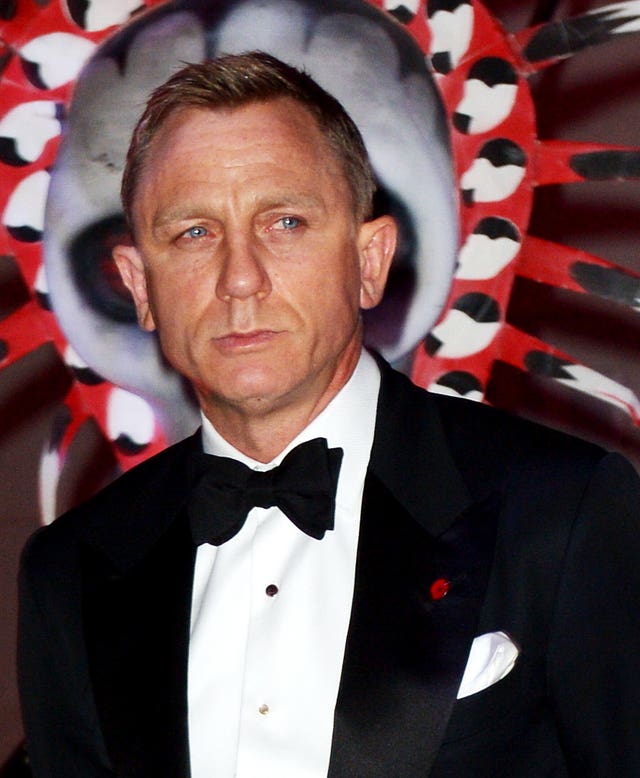 Daniel Craig (Anthony Devlin/PA)
The acclaimed film-maker said it would be "quite wrong" to talk about 007 when he was due to reveal his plans for the 100th anniversary of the Armistice.
He did admit stepping away from the famous film franchise has allowed him to focus his time on the anniversary plans, which he is "absolutely" passionate about.
Asked if not making Bond had given him more time with this project, he said: "It's certainly helped. I was absolutely desperately keen to do this.
Danny Boyle announces plans to mark the centenary Of Armistice Day #PagesoftheSea pic.twitter.com/CPFa0cqqqD

— Sherna Noah (@showbizsherna) October 5, 2018
"My involvement in it would have been slightly compromised by that (Bond) workload.
"But I was still very, very keen to do it because it's a real, proper privilege to do something like this, where you hope to connect with everybody in the country in some way, as much as you can, rather than through your normal channels, like the box office. "
Cary Fukunaga was recently announced as the new director of the next James Bond film.
Boyle told the Press Association: "I'm very pleased… I do have a bit more time to dedicate to this, which is great.
"I'm very pleased about that because it's something which is very dear to my heart."
Asked if he had any advice for the new Bond director, he said: "We're talking about real heroes today rather than fictional ones."