Jonathan Rhys Meyers speaks on alcohol battle
Jonathan Rhys Meyers has opened up about his battle with alcohol, saying he does not "suffer from alcoholism, I suffer from an allergy to alcohol".
Talking to the Mail On Sunday's Event magazine he said he had been to "a lot of rehab centres in my life… I went to three in one year and I talked to my therapist".
The actor said he was "somebody who relapses with problem drinking, not alcoholism".
He told Event: "I don't suffer from alcoholism – I suffer from an allergy to alcohol every time I drink it. But once I stop, I never think about it again.
"That doesn't mean that the problem is any less, it just means I have a different version of it.
"But when I drink, the consequences are so devastating that it is a problem. But I never need a drink. It's not something that I crave."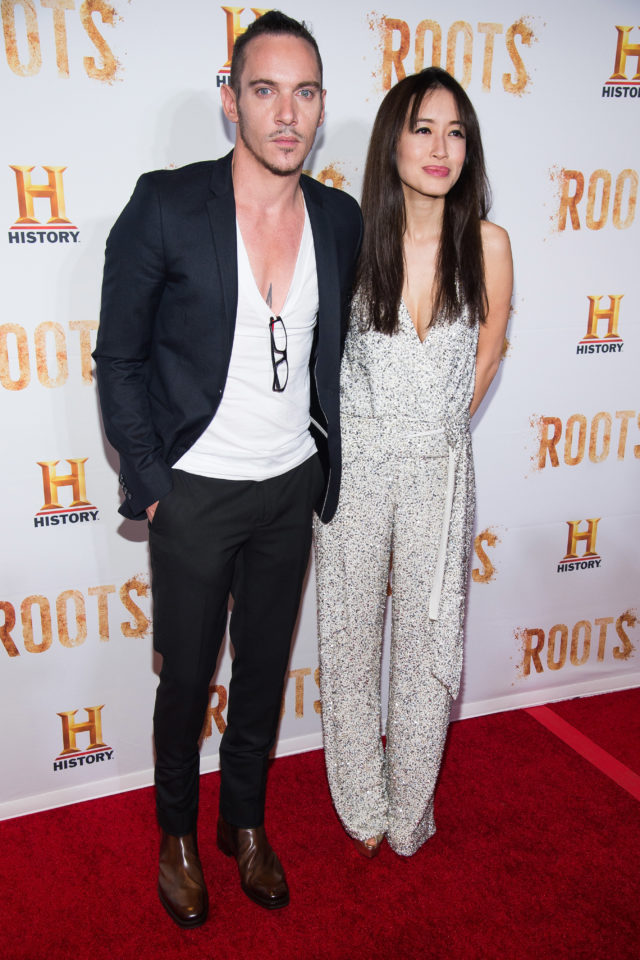 Jonathan Rhys Meyers and his wife Mara Lane, with whom he has a young son, Wolf (Charles Sykes/Invision/AP)
The Tudors actor also recently spoke on Larry King Now about an incident which saw him detained by police at Los Angeles Airport after getting into a verbal altercation with wife Mara Lane and using an e-cigarette on a flight.
The Bend It Like Beckham star told King he had "stupidly ordered a drink" on the flight from Peru after being sober for a long time, and said he put away the e-cigarette when asked by airline staff.
He told King: "And then I spoke to the LA police once we got there, who were incredibly kind, incredibly understanding, I apologised for my behaviour and that's the entire story."
Rhys Meyers, 41, and Lane tied the knot in 2016 and have a young son, Wolf.
He will next be seen on screen in spy thriller Damascus Cover, which also stars the late John Hurt.