Jonathan Pryce jokes he wants to be next 007
Former Bond villain actor Jonathan Pryce has joked he would like to be considered as Daniel Craig's successor as 007 when he finally hangs up his tuxedo and Walther PPK.
Pryce played power-mad media mogul Elliot Carver opposite Pierce Brosnan's Bond in the 1999 film Tomorrow Never Dies.
When asked by the Press Association which actor he would like to see take on the role if Craig decides to step down after his fifth outing as the spy, Pryce joked: "I think they should have an older James Bond. Definitely. I'm putting myself forward."
Pryce was speaking at the UK premiere of his latest film The Wife at London's Somerset House. He was joined on the red carpet by co-star Glenn Close.
In the film Pryce plays revered author Joe Castleman while Close is his wife, Joan, who has sacrificed her own writing aspirations to support his.
When Joe is awarded the Nobel Prize for Literature, Joan starts to think about the compromises and betrayals she has experienced while living in his shadow.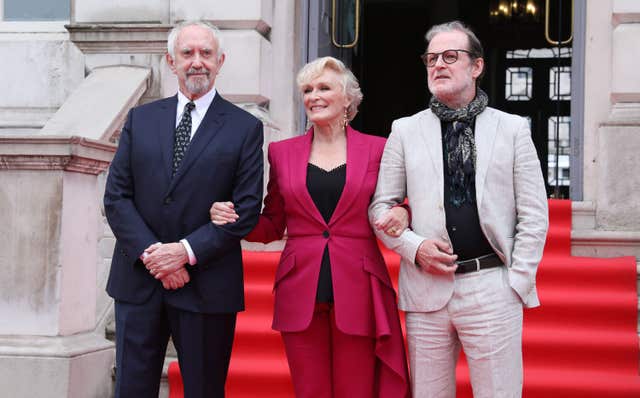 (left to right) Jonathan Pryce, Glenn Close and Bjorn Runge at the UK premiere of The Wife (Isabel Infantes/PA)
When asked if he thought there was a scarcity of roles on offer for older film actors Pryce, 71, replied: "There is naturally a shortage.
"But in this past 18 months I've done Game Of Thrones, Taboo, The Wife, The Man Who Killed Don Quixote and The Pope.
"Fortunately all those characters were my age – apart from the Pope, who is older than me!
"There are those parts out there but they are few and far between. I'm on a roll at the moment, thank God!"
The Wife will open in cinemas on September 28.