Jim Carrey takes aim at Donald Trump
Jim Carrey took aim at Donald Trump during an extraordinary awards show speech.
The actor was honoured for his achievements in comedy at the Bafta Britannia Awards in Los Angeles on Friday.
As he was handed the Charlie Chaplin award in front of a star-studded audience, he joked about the recent spate of pipe bombs posted to high-profile liberal figures in the US and said "at least it never came in the mail".
He paid tribute to Chaplin and said the silent film star "alkalised his pain and turned it into art. Exquisite, timeless, appealing art".
The star of Ace Ventura: Pet Detective, Dumb and Dumber and The Mask then launched into a remarkable speech, covering Brett Kavanaugh accuser Christine Blasey Ford and former British spy Christopher Steele, who prepared a dossier on alleged links between Russia and Mr Trump.
He said Chaplin criticised "capitalism without a conscious", adding: "And that's what we have now, capitalism without a conscious. He showed the common man being fed through the gears of a brutal, dehumanising industrial age.
"He took on the American right wing of his day, its worst evils – hatred of immigrants, contempt for the truth, greed and the abuse of of power.
"We are fighting the same evils today. In America, the United Kingdom and across the globe."
Carrey did not mention Mr Trump by name, instead criticising the president's policy of removing migrant children from their parents at the border.
He said: "Shamelessness is not, and will never be, a superpower. It is the work of a villain, kidnapping children is not what great nations do. Almost half of America at this moment believes there is a sinister, deep state diabolically plotting to what? Give them health care? What is the sinister plan here?
Emilia Clarke was among those honoured by Bafta Los Angeles (Isabel Infantes/PA)
"We in America are misinformed. Reality shows have warped our idea of what a hero is, or what the truth is. So tonight I would like to dedicate this award to those who remind us of our virtues, who remind us of the truth.
"To Sir Charles Chaplin, who battled McCarthyism into exile, to Christopher Steele, who tried to pull a thorn out of the paw of an ungrateful beast, to Christine Blasey Ford, to Colin Kaepernick. He'll stand for the anthem when the anthem stands for him."
Canadian actor Carrey next moved onto the pipe bombs mailed to well-known liberal figures including the Clintons and Robert De Niro.
He said: "One of the greatest artists of our time, Robert De Niro whose life was threatened this week, and many other decent people who bring joy to the world and who have been dedicated to it for years, for decades, how dare they besmirch such people, how dare they."
To loud applause, Carrey urged people to vote in November's mid-term elections, adding: "Let's get the balance back."
Carrey was honoured alongside Game of Thrones star Emilia Clarke, Cate Blanchett, Damian Lewis, Marvel Studios boss Kevin Feige and and 12 Years A Slave director Steve McQueen.
Introducing Clarke, who was named British Artist of the Year, DB Weiss told the star-studded audience he and Thrones co-creator David Benioff were wowed by her initial audition as Daenerys Targaryen but still had to convince HBO they had the right person for the role.
He said: "After the initial pilot we had shown them their faith [HBO's] in our opinions was less than complete. So Emilia flew out to LA for a final audition in HBO's corporate theatre which was large, dimly lit and empty, except from us two and the president of HBO.
"We were smiling, he was not. It was quite possibly the least inviting audition environment we had ever witnessed and none of it mattered, she nailed that audition too. Still, the president of the company was playing it close to his chest, nodded, poker face, Emilia asked if there was anything else she could do to lighten the mood.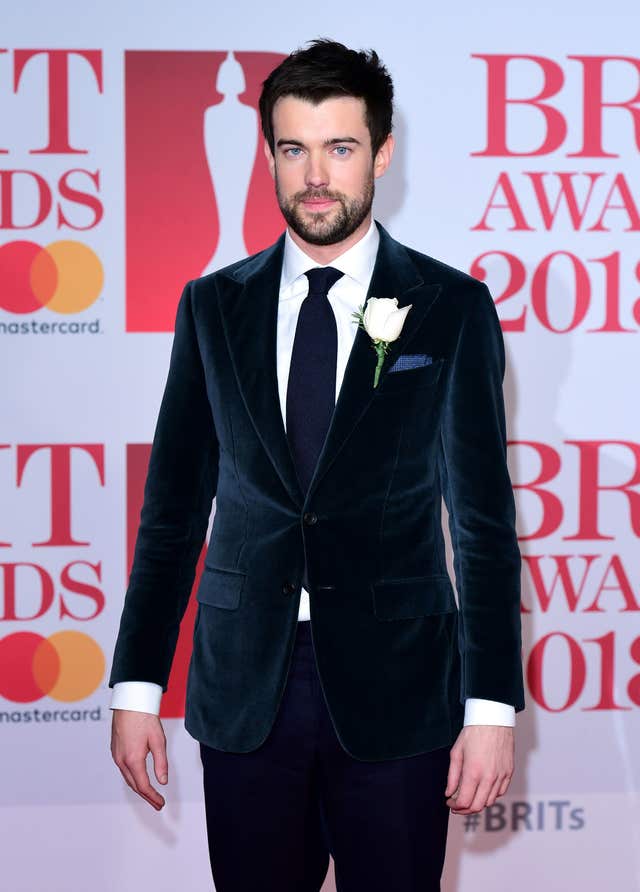 Jack Whitehall hosted the Bafta Britannia Awards in Los Angeles (Ian West/PA)
"David asked, 'Can you dance?' And Emilia did the robot. She did it with commitment, she did it well, maybe she will do it later for you if you ask her nicely.
"And even the president had no choice but to smile. She got the job 10 seconds after she left the room and the two of us ran to tell her before she left the building, because letting her get on an 11-hour flight home without knowing seemed like a cruel and unusual punishment."
Benioff added: "From her first day of shooting in 2010 to her last day nine years later and all the days in between, she has represented the very best of the UK's film and TV talent and that is why she is receiving the Britannia award."
Earlier, host for the evening and British comedian Jack Whitehall joked about Brexit while introducing Marvel Studios president Feige.
He proposed a movie about Captain Brexit, joking no-one knows what it is about, when it will arrive or what its budget is.
On the night, Blanchett  was handed the Stanley Kubrick Britannia Award for Excellence in Film Presented, Lewis the Britannia Award for Excellence in Television and Feige the Albert R. Broccoli Britannia Award for Worldwide Contribution to Entertainment.
McQueen won the John Schlesinger Britannia Award for Excellence in Directing.