Hayley Atwell at Christopher Robin premiere
Hayley Atwell gave fans a lesson in getting red carpet ready as she prepared for the Christopher Robin premiere.
The actress looked dazzling as she stepped out at the London premiere of the Winnie The Pooh film in an embellished dress featuring hues of pink, purple and grey.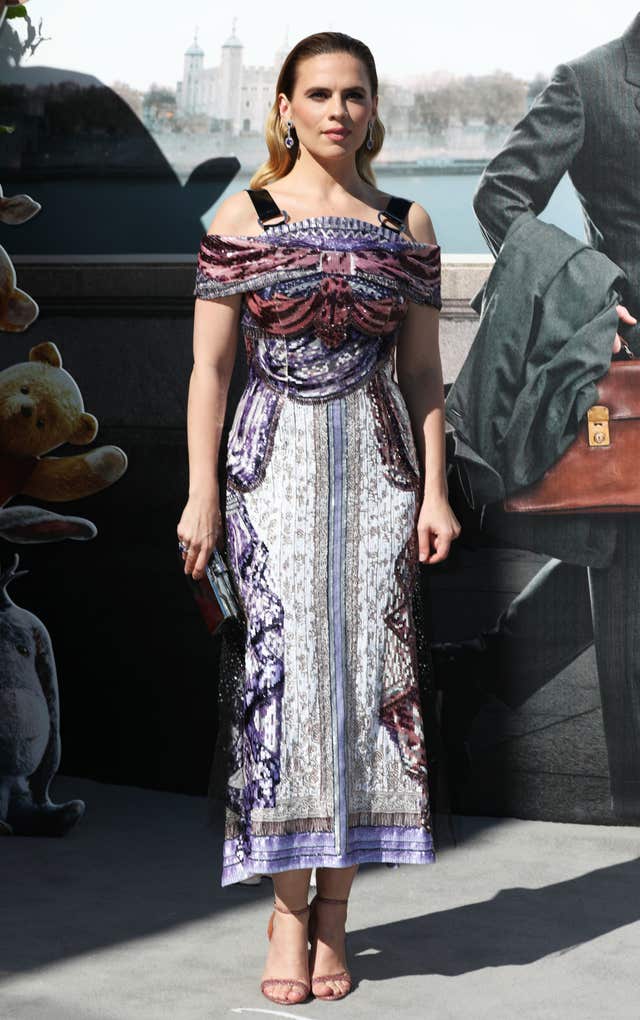 Hayley Atwell (PA)
But before that she shared a series of snaps on Instagram showing how the look came together.
The first showed Atwell in the make-up chair, having her face done, while the second showed her with her eyes open wide as two men brandished hair tools and make-up above her.
"They're coming at me from all angles," she joked.
The third image showed the star standing outside in the sunshine in her dress, which had chiffon panels on the sides.
"@marykatrantzou can dress a woman," she said.
The last snap showed the actress in the car on the way to the screening.
"https://www.instagram.com/p/BmGgFb2AtGI/?hl=en&taken-by=wellhayley
Atwell, who plays the wife of Christopher Robin in the film, was joined on the red carpet by co-stars including Ewan McGregor and Jim Cummings.
Sophie Okonedo, who voices Kanga, looked stunning in a strapless black and white dress with a boldly patterned skirt, while singer and TV personality Michelle Heaton looked summery in a short polka dot dress.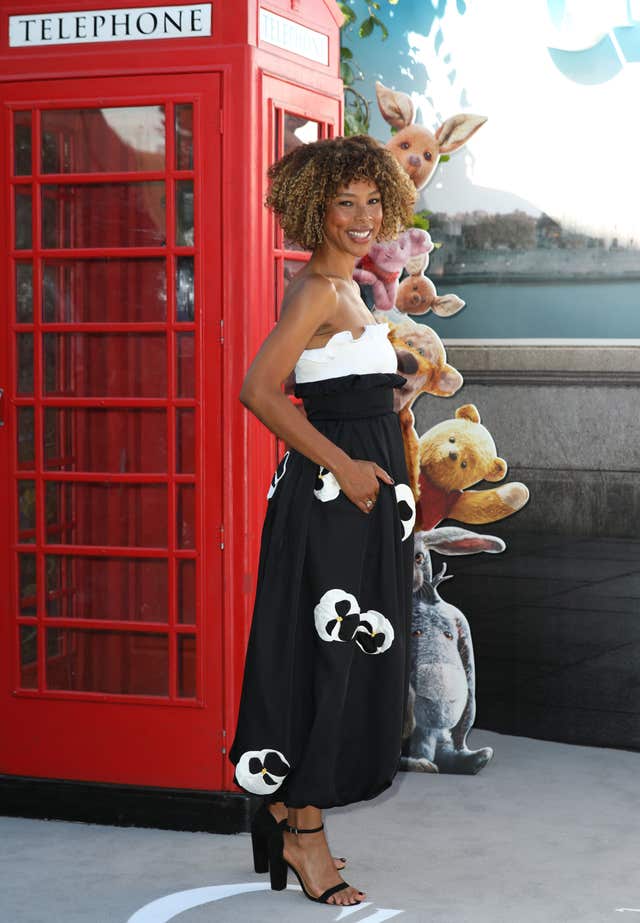 Sophie Okonedo (PA)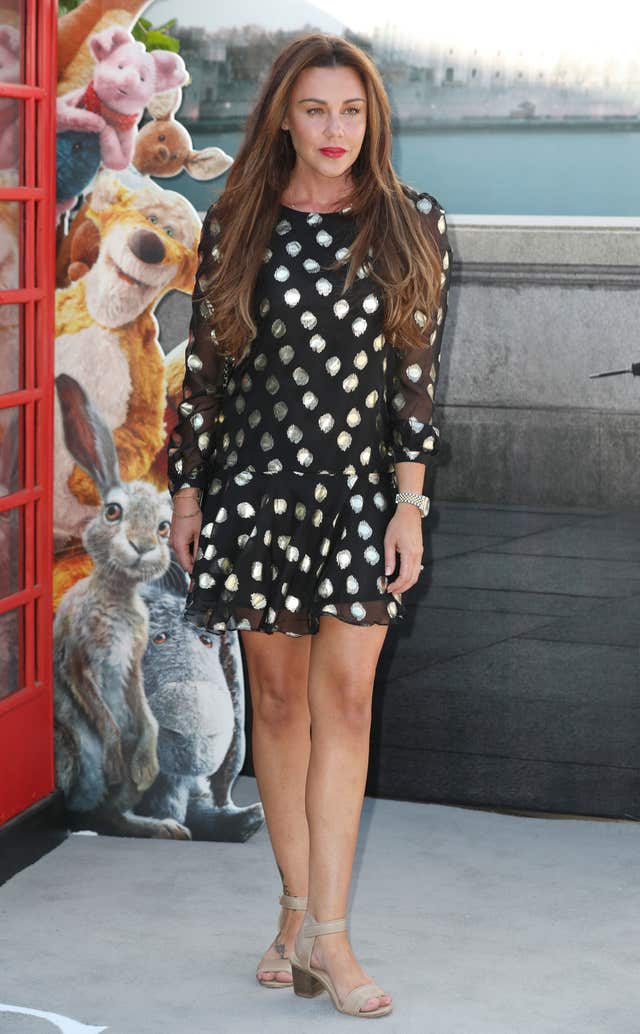 Michelle Heaton (PA)
The new Disney film sees Christopher Robin reunited with Winnie The Pooh, the stuffed bear of his childhood.