Brad and Angelina reach custody agreement
Brad Pitt and Angelina Jolie have reached a custody agreement, avoiding the need for a trial.
Jolie filed for divorce in 2016 and the former Hollywood golden couple had been locked in a dispute over their six children.
They were due to attend a private custody trial in December but have now come to an agreement, a lawyer for Jolie said.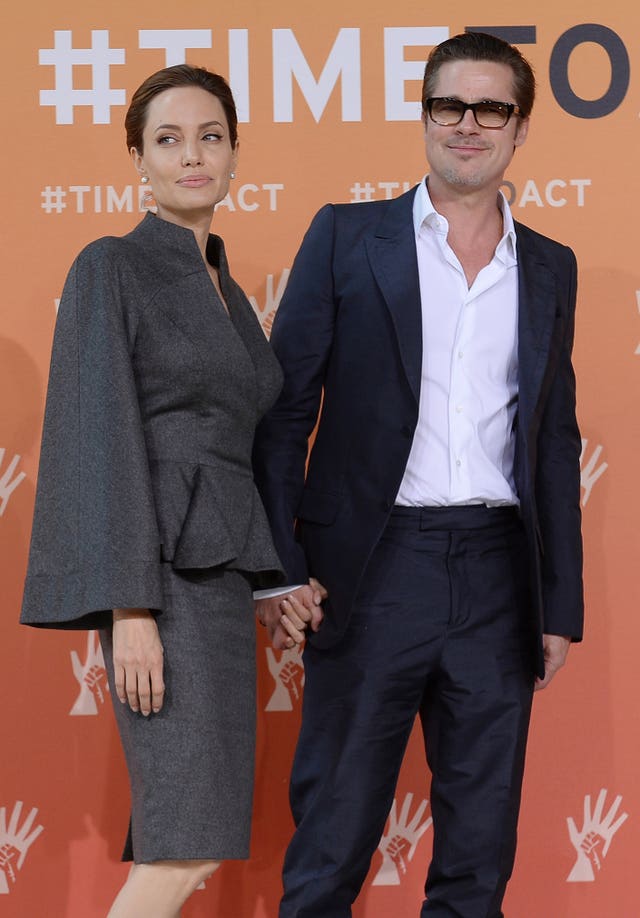 Angelina Jolie and Brad Pitt have reached an agreement in the custody battle over their six children (Stefan Rousseau/PA)
Samantha Bley DeJean said in a statement on Friday: "A custody arrangement was agreed two weeks ago, and has been signed by both parties and the judge.
"The agreement, which is based on the recommendations of the child custody evaluator, eliminates the need for a trial.
"The filing and details of the agreement are confidential to protect the best interests of the children."
Jolie, 43, and Pitt, 54,  met on the set of Mr & Mrs Smith in 2005. They married in 2014 before Jolie filed for divorce in September 2016 citing irreconcilable difference.
The couple's split has been at times acrimonious and in August Jolie accused Pitt of missing child support payments.
Pitt's lawyer, Lance Spiegel, described the claims as "unnecessary" and "a thinly veiled effort to manipulate media coverage".