Avengers breaks superhero box office record
Marvel blockbuster Avengers: Infinity War has become the UK's biggest superhero film of all time after smashing a box office record.
The movie has taken £60 million in its first three weekends – eclipsing the previous record set by The Dark Knight Rises, which made a total of £56.3 million at the box office.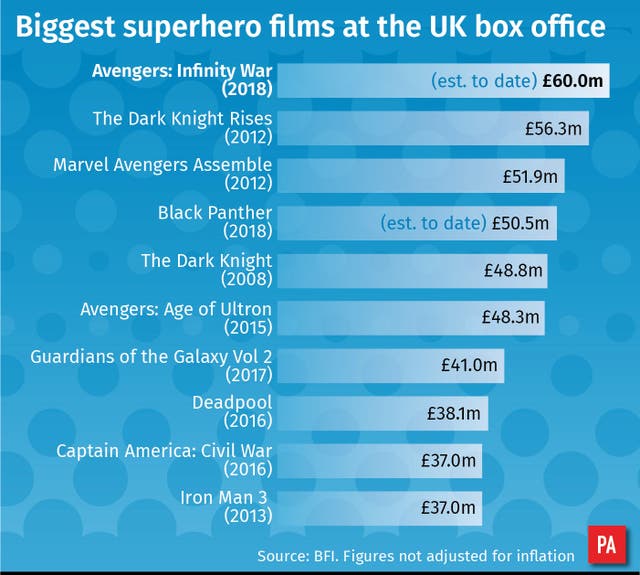 It also beat the £51.9 million taken in 2012 by Marvel Avengers Assemble to become the most successful Marvel movie ever in the UK.
Fellow Marvel adventure Black Panther is also continuing to pull in audiences 12 weeks after its release.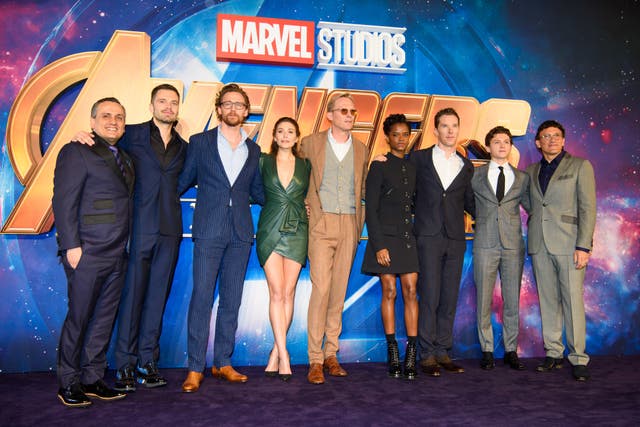 The cast of Avengers: Infinity War (Matt Crossick/PA)
Both movies face a new challenge later this month, however.
The next Star Wars film, Solo: A Star Wars Story, is released on May 24.
Given the huge popularity of the sci-fi franchise, Solo could be as much of a hit as 2016's Rogue One: A Star Wars Story, which took £65.9 million, or even 2017's Star Wars: The Last Jedi (£81.4 million).
Box office figures of that size would probably be enough to stop Avengers: Infinity War ending up as 2018's biggest film in the UK.